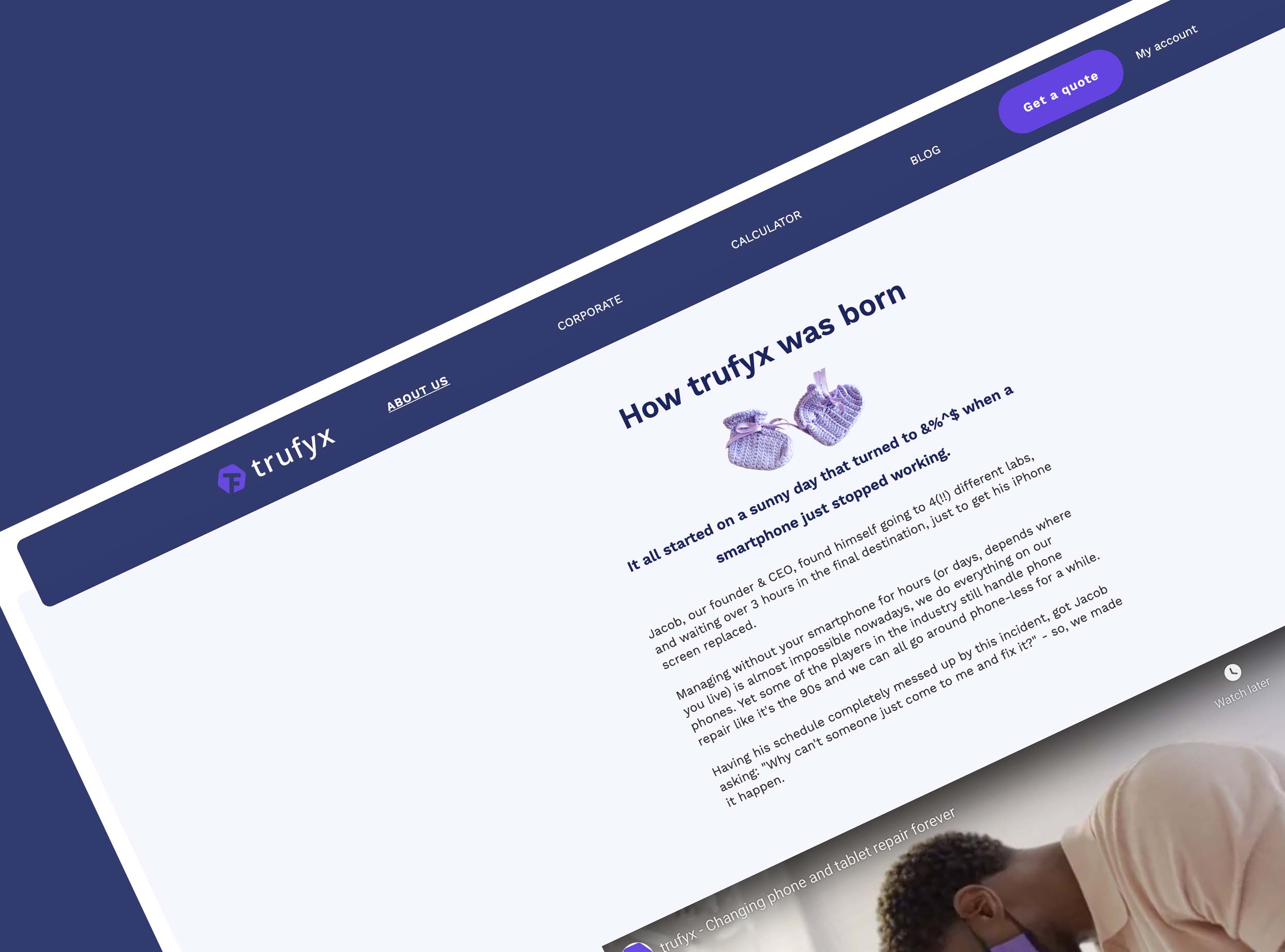 Overview
Trufyx is a mobile phone repair service in NYC. Imagine Uber for broken phones and tablets. They were a startup and their goal was brand awareness and sales.
Opportunity
Since they were brand new they didn't have much research on customer demographics or have content. We envisioned that their ideal customer would be someone who would pay for convenience and be somewhat tech savvy. We started researching content creators that fit this space.
Solution
We contracted a handful of content creators to make eye popping videos with them breaking their phone. The videos themselves were not supposed to sell the service since that's more so for ads. This was to create a shock factor effect and have people share the video to get the brand name across.
We had two videos go viral with one earning 1.2M plays as an Instagram reel and another netting 869K plays.